Цена: 19 305,00 грн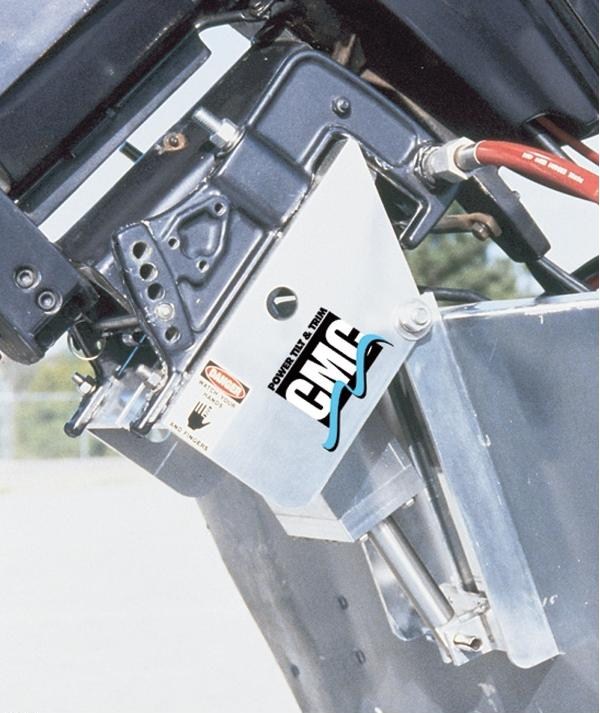 Save your back from stress
The CMC PT-35 is a lighter, more compact Tilt and Trim unit manufactured for 35 horsepower motors and smaller (Down to 2 H.P.). This unit is 11-1/2 inches wide and weighs only 24 lbs! The PT35 utilizes the same hydraulic actuator as the PT-130 and gives you all the same benefits. This unit easily adapts to bolt-on motors and clamp-on motors (*within the 11 inch frame) without the need of an adapter.

Experience Convenience & Improved Performance
The PT-35 incorporates a 5 1/2 inch setback, which enhances boat stability and enables the prop to get a better «bite» at a higher prop setting. With the touch of a switch you can raise your motor to protect your prop from damage and your back from strain. The CMC PT35 has a total of 84 degrees of trim and tilt. It allows you to tuck your motor in to get your boat on plane smoother and faster. When you're underway, you can change the angle of your motor to obtain the best performance for your load and water conditions. The PT35 gives you a more stable ride, increases top end speed, more prop clearance and better fuel efficiency.

Features:
Rated for 35 H.P. and Smaller Motors
5 1/2″ Set Back to Enhance Boat Stability and Performance
84° of Trim and Tilt
1/4″ 6061 T6 Extruded Aluminum Construction with Stainless Steel Fasteners
Electric Hydraulic Actuator Rated at 7853 lbs. of Thrust!
Accommodates Clamp-on or Bolt-on Motors Without the Need of an Adapter
Weighs Only 24 Pounds!
More Prop Clearance allowing you to run shallower water
Increased fuel economy
Get om plane faster

Includes:
Main Trim Unit
Wiring Harness
Toggle Type Trim Switch (waterproof switch available seperately)
Detailed installation/Owners Manual (can also be seen below)

Please note:
The inside dimensions of the motor mounting area of the PT-35 is 11 inches. Before ordering, please make sure that the maximum width of the clamp mounting feet and/or mounting bolts of the motor that must fit in this area does not exceed this 11 inch limit.